Power Rankings: Disney Animated Films
Disney has some of the most iconic films of all time in their vault, so it's no small task trying to rank out the best of the best. How does one distinguish between age old classics and the new iterations that steal our hearts? Well, we're going to give it a shot. Here is our top 10 list of Disney Animated Films.
#10
Movie: Tangled
Release Date: November 24, 2010
Synopsis: The magically long-haired Rapunzel has spent her entire life in a tower, but now that a runaway thief has stumbled upon her, she is about to discover the world for the first time, and who she really is.
Why We Love It: This may come off as a bit of a sleeper pick, but true Disney fans understand its worth. The internet has fallen in love with Zachary Levi over that past few years since he took on the role of SHAZAM. It's no wonder why Finn quickly became an all-time great Disney character. Finn & Rapunzel make a great 1-2 punch to sneak in over some of the other iconic Disney films.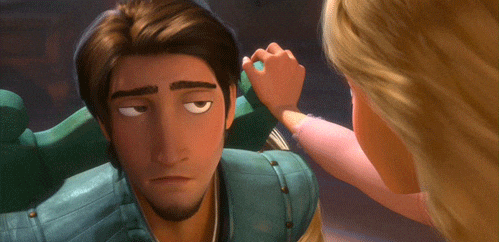 Best Song: I See The Light by Zachary Levi & Mandy Moore
#9
Movie: Cinderella
Release Date: March 4, 1950
Synopsis: When Cinderella's cruel stepmother prevents her from attending the Royal Ball, she gets some unexpected help from the lovable mice Gus and Jaq, and from her Fairy Godmother.
Why We Love It: Gus Gus. Bippity-Boppity-Boo. The Glass Slipper. It's a rare feat to stay relevant over the course of 70 years, but there are so many iconic moments in this film that it's almost impossible to omit.
Best Song: This song will be stuck in your head for the next 7 days. You're welcome.
#8
Movie: Moana
Release Date: November 23, 2016
Synopsis: In Ancient Polynesia, when a terrible curse incurred by the Demigod Maui reaches Moana's island, she answers the Ocean's call to seek out the Demigod to set things right.
Why We Love It: Who doesn't love Dwayne "The Rock" Johnson? His charisma immediately transferred onto the animated screen with his performance of Maui. Fans around the world won't rest until this question is answered...where is our Moana sequel?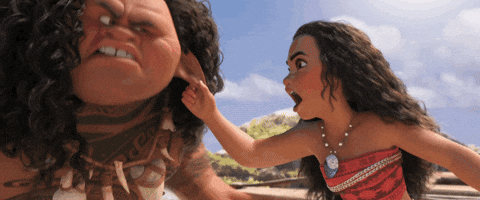 Best Song: This song will be stuck in your head for the next 14 days. YOU'RE WELCOME.
#7
Movie: Mulan
Release Date: June 19, 1998
Synopsis: To save her father from death in the army, a young maiden secretly goes in his place and becomes one of China's greatest heroines in the process.
Why We Love It: What's up with all of these Disney princesses always being captured? Not on Mulan's watch. This film offered the perfect role reversal and created an amazing character that children all over the world could look up to.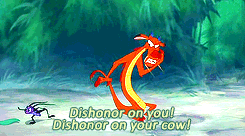 Best Song: Let's get down to business...
#6
Movie: Hercules
Release Date: June 27, 1997
Synopsis: The son of Zeus and Hera is stripped of his immortality as an infant and must become a true hero in order to reclaim it.
Why We Love It: Disney Princesses had a fine run, but Hercules became the first true Disney Prince that boys around the world were waiting for. Hercules could possibly be one of the funniest Disney movies out there and this is mainly due to James Woods' all-time great villain portrayal of Hades. Oh yeah, it also has the amazing Danny Devito as Phil.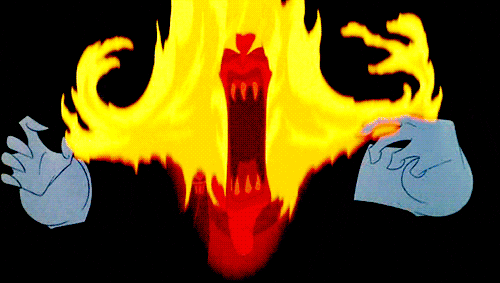 #5
Movie: Frozen
Release Date: November 27, 2013
Synopsis: When the newly crowned Queen Elsa accidentally uses her power to turn things into ice to curse her home in infinite winter, her sister Anna teams up with a mountain man, his playful reindeer, and a snowman to change the weather condition.
Why We Love It: It's no surprise why this film made the cut. It quickly became a cultural phenomenon upon its release. Parents all over the world are now subject to memorizing this entire soundtrack on repeat for years to come.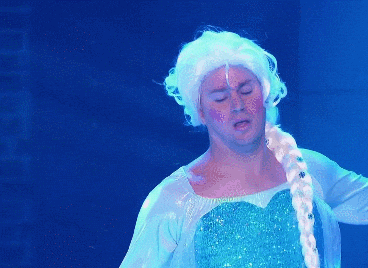 Best Song: And the winner is Reindeer(s) Are Better Than People! Just kidding...it's Let It Go.
#4
Movie: The Little Mermaid
Release Date: November 17, 1989
Synopsis: A mermaid princess makes a Faustian bargain in an attempt to become human and win a prince's love.
Why We Love It: Ariel quickly jumped up the ranks of favorite Disney princesses for girls all over the world. Her story is bolstered with a slew of all-time great Disney songs.
Best Song: Under the Sea
#3
Movie: Beauty and the Beast
Release Date: November 22, 1991
Synopsis: A prince cursed to spend his days as a hideous monster sets out to regain his humanity by earning a young woman's love.
Why We Love It: Ah, the quiet girl falls in love with the introvert Beast. The tale as old as time. What's not to love about this Disney Classic? Few moments will pump you up as much as the furniture attacking Gaston's angry mob.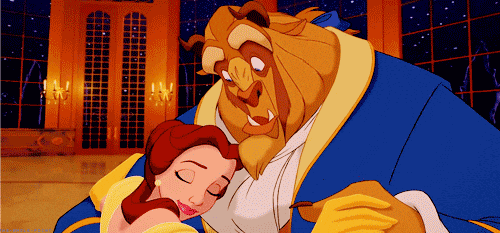 Best Song: Be Our Guest
#2
Movie: Aladdin
Release Date: November 25, 1992
Synopsis: A kindhearted street urchin and a power-hungry Grand Vizier vie for a magic lamp that has the power to make their deepest wishes come true
Why We Love It: Imma let you finish, but Robin Williams pulled off the greatest Disney character of all time. Dont @ me. If that wasn't enough, this film is packed full of great songs and moments.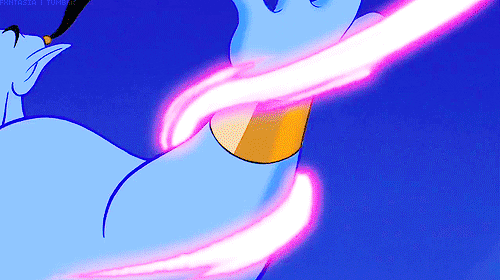 Best Song: A Whole New World
#1
Movie: The Lion King
Release Date: December 8, 1994
Synopsis: To survive and grow into a powerful adult lion, Simba must perfect his savage pounce and master fighting with all four paws. Scrap with hyenas, dash through an elephant grave-yard, defeat your evil uncle Scar and recapture the Pridelands.
Why We Love It: The Gold Standard of Disney Animation. Easily the best soundtrack and cast top to bottom. Fans are going to need those things upon rewatch to get through the most emotional Disney moment of all time with Mufasa's death.
Best Song: Circle of Life
Image Credits: Disney