Power Rankings: Star Wars - Best Movies
We're ranking the 10 best movies from the Star Wars saga. (Note: there are 11 films in the saga for 10 spots. Bet you can't guess which one got left off the list.)
#10
Movie: Star Wars: Episode I - The Phantom Menace
Release Date: May 19, 1999
Director: George Lucas
Synopsis: Two Jedi escape a hostile blockade to find allies and come across a young boy who may bring balance to the Force, but the long dormant Sith resurface to claim their old glory.
Why We Love It: Darth Maul, Ewan McGregor as young Obi-Wan, and Liam Neeson as a Jedi are really the only redeeming qualities of this movie. We are still trying to forget about hesa-who-must-not-be-named.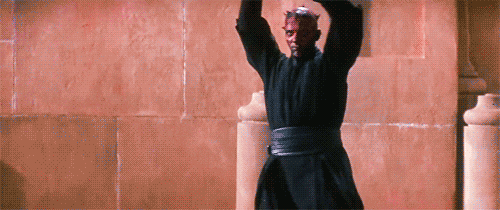 Best Moment: No matter what you think of the first prequel as a whole, you have to admit that Duel of the Fates is a glorious piece of music that adds to one of the most epic lightsaber battles in all of Star Wars.
#9
Movie: Solo: A Star Wars Story
Release Date: May 25, 2018
Director: Ron Howard
Synopsis: During an adventure into the criminal underworld, Han Solo meets his future co-pilot Chewbacca and encounters Lando Calrissian years before joining the Rebellion.
Why We Love It: It seemed blasphemous at the time to cast anyone else as Han Solo and telling this story didn't feel necessary, but Alden Ehrenreich did well as the scruffy-looking nerf-herder and this is a fun film that also gave us a great Lando performance by Donald Glover and a hilariously awesome new droid in L3-37. Best Moment: That's right, Han ALWAYS shot first...always.
#8
Movie: Star Wars: Episode VIII - The Last Jedi
Release Date: December 15, 2017
Director: Rian Johnson
Synopsis: Rey develops her newly discovered abilities with the guidance of Luke Skywalker, who is unsettled by the strength of her powers. Meanwhile, the Resistance prepares for battle with the First Order.
Why We Love It: In perhaps the most controversial Star Wars movie ever, we choose to acknowledge that risks were taken, some worked and some didn't, so we'll take the good with the bad. It doesn't get much better than Yoda coming back to tease Luke some more and to continue to drop knowledge on him.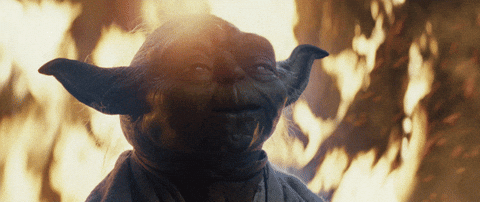 Best Moment: "Can't Touch This" - MC Luke
#7
Movie: Star Wars: Episode VII - The Force Awakens
Release Date: December 18, 2015
Director: J.J. Abrams
Synopsis: Three decades after the Empire's defeat, a new threat arises in the militant First Order. Defected stormtrooper Finn and the scavenger Rey are caught up in the Resistance's search for the missing Luke Skywalker.
Why We Love It: While this movie was heavy on nostalgia, the comedy and charm brought by the new characters was spot-on.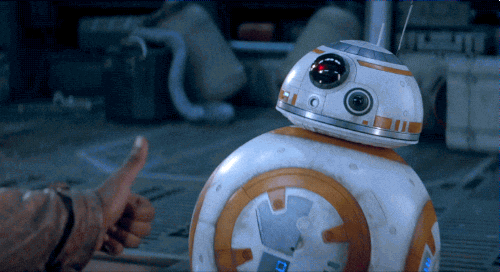 Best Moment: Reunited and it feels so good.
#6
Movie: Star Wars: Episode III - Revenge of the Sith
Release Date: May 19, 2005
Director: George Lucas
Synopsis: Three years into the Clone Wars, the Jedi rescue Palpatine from Count Dooku. As Obi-Wan pursues a new threat, Anakin acts as a double agent between the Jedi Council and Palpatine and is lured into a sinister plan to rule the galaxy.
Why We Love It: Less Jar Jar and more Obi-Wan, Yoda, and Mace Windu made the culmination of Anakin's turn to the dark side by far the best entry of the prequels.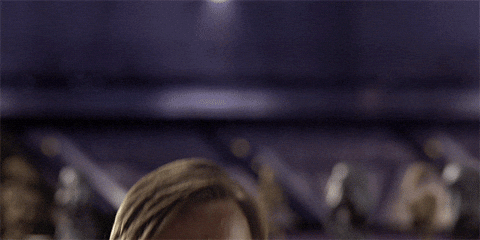 Best Moment: Never underestimate the power...of the high ground.
#5
Movie: Star Wars: Episode IX - The Rise of Skywalker
Release Date: December 20, 2019
Director: J.J. Abrams
Synopsis: After Palpatine mysteriously returns, the Resistance faces the First Order once more in the final chapter of the Skywalker saga.
Why We Love It: There were ups and downs and at times a disjointed feel throughout the sequel trilogy, but they got it right in the end and gave us a worthy conclusion full of laughs and tears to the saga that spanned 42 years.
Best Moment: Easily the best lightsaber duel of the sequel trilogy and the best way they could have Leia go out.
#4
Movie: Star Wars: Episode VI - Return of the Jedi
Release Date: May 25, 1983
Director: Richard Marquand
Synopsis: After a daring mission to rescue Han Solo from Jabba the Hutt, the Rebels dispatch to Endor to destroy the second Death Star. Meanwhile, Luke struggles to help Darth Vader back from the dark side without falling into the Emperor's trap.
Why We Love It: Luke is less whiny and now a confident Jedi for the big payoff against Vader. If you didn't get enough Ewoks from Return of the Jedi, you should DEFINITELY check out the made-for-TV Ewok movies.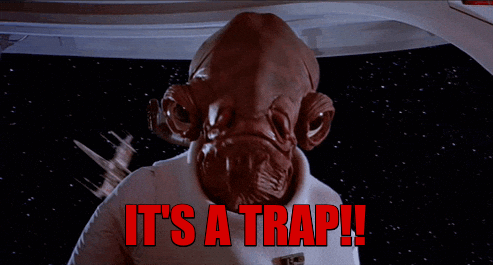 Best Moment: Something something something dark side. Something something something complete.
#3
Movie: Star Wars: Episode IV - A New Hope
Release Date: May 25, 1977
Director: George Lucas
Synopsis: Luke Skywalker joins forces with a Jedi Knight, a cocky pilot, a Wookiee and two droids to save the galaxy from the Empire's world-destroying battle station, while also attempting to rescue Princess Leia from the mysterious Darth Vader.
Why We Love It: The one that introduced us to The Force, Jedi, Darth Vader, quirky droids, and the ship that made the Kessel Run in less than 12 parsecs. The only thing more impressive than the cultural phenomenon this movie sparked is how well the original film holds up all these years later.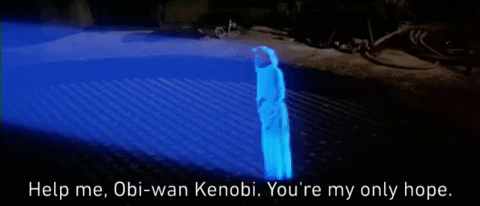 Best Moment: YAHOO! Han with perhaps the most clutch save of all time.
#2
Movie: Rogue One: A Star Wars Story
Release Date: December 16, 2016
Director: Gareth Edwards
Synopsis: The daughter of an Imperial scientist joins the Rebel Alliance in a risky move to steal the Death Star plans.
Why We Love It: Who would've thought they could take such a small period of the Star Wars timeline and make such an epic espionage movie? We knew what was going to happen, but we were made to care about these characters and feel their sacrifice and the cause they fought for.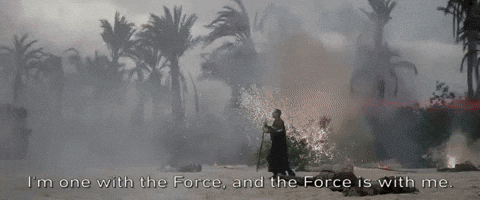 Best Moment: Finally they let James Earl Jones show us what he can really do in that costume.
#1
Movie: Star Wars: Episode V - The Empire Strikes Back
Release Date: June 20, 1980
Director: Irvin Kershner
Synopsis: After the Rebels are brutally overpowered by the Empire on the ice planet Hoth, Luke Skywalker begins Jedi training with Yoda, while his friends are pursued by Darth Vader and a bounty hunter named Boba Fett all over the galaxy.
Why We Love It: A New Hope could have been viewed as a self-contained story, but Empire Strikes back raised the stakes and took the saga to new heights in one of the best movie sequels of all time.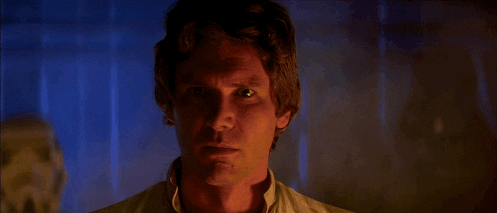 Best Moment: What a twist! We aren't old enough to have seen this play out for the first time in theaters, but we imagine that would have been a once-in-a-lifetime, shocking theater experience. Especially before the days of internet rumors and obsessive speculation.
Image Credits: Disney