Power Rankings: Stranger Things - Best Characters
Stranger Things is packed with '80s nostalgia, thrills, and a mysterious story, but its the numerous lovable characters that keep us sprinting back as soon as a new season drops on Netflix. This is our list of the top 10 best characters in Stranger Things.
Honorable mention for Barb #JusticeForBarb
#10
Character: Erica Sinclair
Bio: Erica is the younger sister of Lucas Sinclair. She enjoys teasing her brother and his friends for being nerds, although Dustin has accused her of being a nerd herself after finding out she is a math wiz and a fan of My Little Pony. Erica also likes ice cream and hanging out at the mall with her friends.
Why We Love Them: When we were first introduced to Erica, she became known for her memorable one-liners. We were ecstatic to see her become a more central character in season 3 because her charisma and wit are off the charts. And remember, you can't spell America without Erica.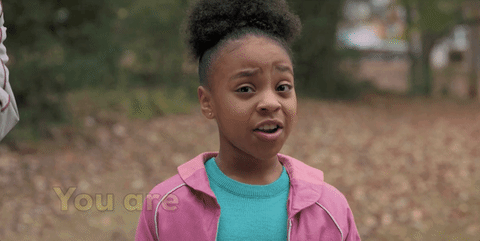 #9
Character: Murray Bauman
Bio: Murray was originally an investigative journalist for the Chicago Sun-Times. At some point, he became a private investigator and was hired by Mr. and Mrs. Holland to investigate their daughter Barbara's disappearance. He was written off by many for his eccentric personality, but is always dedicated to uncovering the truth.
Why We Love Them: Everyone loves a good conspiracy theory, and Murray has loads of them. Although Murray is a little out there, we grew to appreciate him even more for his lovable friendship with Alexei in season 3. The ability to speak Russian and communicate with Alexei helped unravel the mystery of the portal that the Russians created.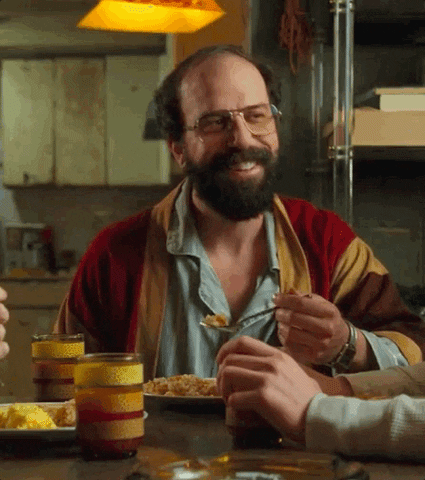 Best Moment:
#8
Character: Billy Hargrove
Bio: Billy moved to Hawkins from California with his abusive father Neil, stepmother Susan, and stepsister Max. Prior to moving, Billy had a passion for surfing and his mother was very supportive of him. Billy's mother abandoned him when he was about ten years old, due to Neil's behavior. Neil's abuse towards Billy turned him into a childhood bully. Billy drove a blue Camaro and worked as a lifeguard at the town pool over the summer.
Why We Love Them: Billy had that classic '80s drip that the pool moms swooned over. The hair, the light mustache, the button down shirt revealing his chest under a jean jacket, and the Camaro. Billy was a bully and a jerk, but we learned this was largely a result of his abusive father. El saw the good side of Billy through his memories of his mother and was able to snap him out of the control of the Mind Flayer, at which point Billy sacrificed himself to help save the day.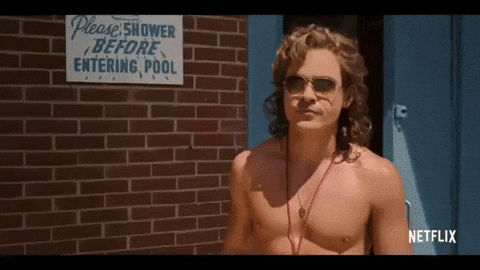 Best Moment:
#7
Character: Max Mayfield
Bio: Max Mayfield was born in California to Susan and Sam Mayfield. Max bonded with her father over science and horror movies. Sam and Susan divorced and after Susan married Neil Hargrove, he and his son Billy moved in with Max and Susan. Max had a negative relationship with her new stepfather and stepbrother. Max and her family moved from California to Hawkins, leaving Max resentful that she had to leave California and her father behind.
Why We Love Them: The artist formerly known as MADMAX is the best there is at the classic arcade game Dig Dug. Her skills quickly endeared her to the group and she became a key member on their adventures. She also gave El a much-needed female perspective, allowing her to get a break from Mike and the boys.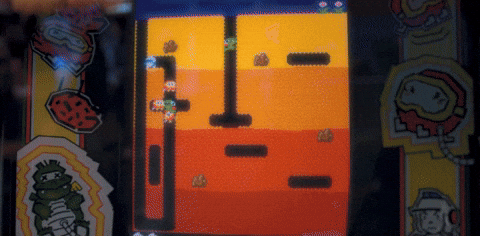 Best Moment:
#6
Character: Joyce Byers
Bio: Joyce Byers the single mother of Will and Jonathan. Joyce works as a retail clerk and relies on help from her eldest son to make ends meet. She enjoys solving mysteries with the use of Christmas lights and magnets.
Why We Love Them: If there are two things Joyce Byers loves, they are her children and Christmas lights. This woman is as tough as they come and won't back down when she feels she is right, even when the entire town calls her crazy. Joyce and her family have been through a lot, so we don't blame her for packing up and moving out of Hawkins.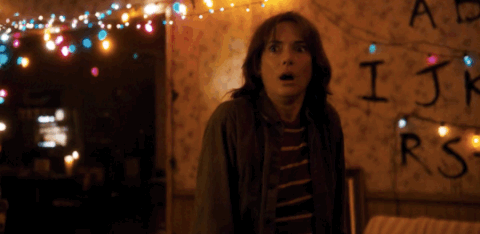 Best Moment:
#5
Character: Bob Newby
Bio: Bob was the manager at the local Hawkins RadioShack. While in middle school, he founded the Hawkins Middle AV Club by starting a fundraiser to buy all the equipment. He later attended high school with Hopper and Joyce. Bob dated Joyce and liked having movie nights with her and her sons.
Why We Love Them: While Bob's death was tragic and felt too soon for such a lovable character, the original plan was actually for Bob to die earlier, around episode 4, according to the show creators. You know a character is special when the fans have such a strong reaction to their death and the showrunners have a hard time killing them off. Bob was kind, put in the extra effort with Joyce's kids, has killer dance moves, and, let's face it, is a superhero.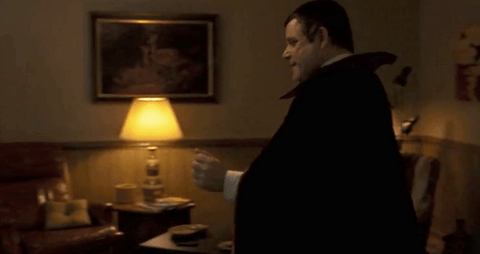 Best Moment:
#4
Character: Dustin Henderson
Bio: Dustin is a young boy who did not grow in adult teeth until he was about thirteen because he has cleidocranial dysplasia, a genetic disorder involving delayed bone growth. He met Lucas, Mike, and Will in fourth grade, growing a strong bond with them and becoming best friends. They often gather at Mike's house to play Dungeons & Dragons, are members of the AV Club at school, and take part in the annual science fair, winning almost every year.
Why We Love Them: Of the core group of boys, Dustin is by far the funniest, most charming, and best all around character. Whether it's his memorable quotes, his can-do attitude, or his clever innovations, such as Cerebro to contact his girlfriend Suzie (who we never doubted was real), Dustin brings a little bit of everything. Now that he has teeth, nothing can stop him.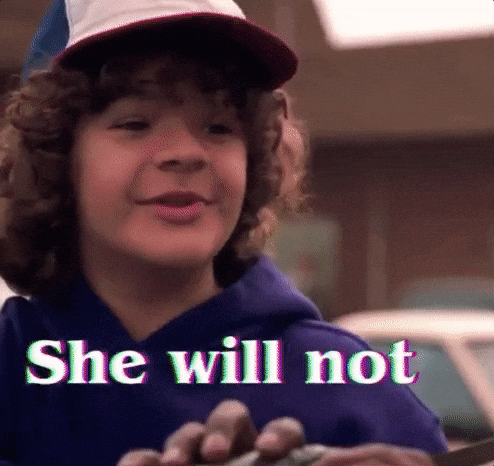 Best Moment:
#3
Character: Steve Harrington
Bio: Steve is a popular student at Hawkins High School who seemingly has a lot of friends and a long dating history. However, his cocky behavior caused some students to resent him. He also had a bit of a jealous personality, especially when it came to his one-time girlfriend Nancy Wheeler. Steve eventually matured and developed a new group of friends. Steve began working at Scoops Ahoy and was a founding member of the Scoops Troop.
Why We Love Them: When we first met Steve, he appeared to be more of a villain as a popular kid with a massive ego. Lucky for us, Steve did some soul-searching and made some changes for the better. Instead of being focused on Nancy, Steve became much closer with the boys, especially Dustin, with whom he formed one of the best dynamic duos on TV with almost an older brother/younger brother chemistry. We're glad that Steve's character went through some changes in terms of personality because he is way too easy to like.
Best Moment:
#2
Character: Jim Hopper
Bio: Jim Hopper attended school with Joyce Byers and Bob Newby in Hawkins. He later served in the Vietnam War and then married a woman named Diane and moved to New York, where he worked in the police force. Together they had a daughter, Sara. However, Sara was diagnosed with cancer and passed away at a young age. After her passing, Jim and Diane divorced. He moved back to Hawkins and became Police Chief, a largely carefree occupation due to the town's low crime rate. Hopper started to rely on alcohol and prescription medication to get through his days and began sleeping around with women much younger than himself. His life became a whole lot more interesting when Joyce came to him for help to find her lost son, Will.
Why We Love Them: Hopper has come a long way from being a slacker cop in a small town where nothing happens. He can take on Russian assassins and monsters in a fight, but also has a big enough heart to take in a young girl with nowhere to go to raise as one of his own. He may not always know the best thing to say, but Hopper tries his best and seeing that effort makes him a big adorable bear in our eyes.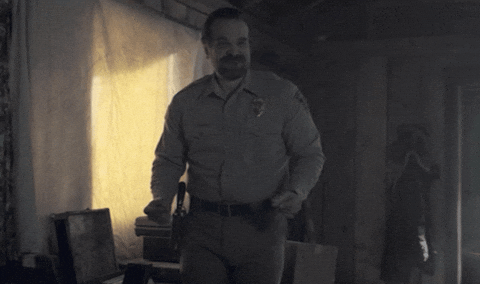 Best Moment:
Did you know David Harbour initially auditioned for the role of Eleven?
#1
Character: Eleven
Bio: Eleven was born with psychokinetic abilities and was experimented on in Hawkins National Laboratory. She escaped the lab and was found by Mike, Lucas, and Dustin. Upon discovering her abilities, Mike believed that she could help find their missing friend, Will. It was ultimately revealed that, in a lab experiment, she made contact with a creature from another dimension, accidentally opening an inter-dimensional gateway.
Why We Love Them: El is a badass with superpowers, possesses a sweet personality, has a whimsical innocence from the lack of early social interaction, while also being hardened from a tortured childhood. But at the center of it all, El is just a girl who loves waffles. She has carried the show from the start and her popularity even saw her quickly become one of the most popular cosplay subjects. She can inspire us by taking down Demogorgons and make us laugh when learning about things like "mouthbreathers". Believe what we are telling you because we are your friend and friends don't lie.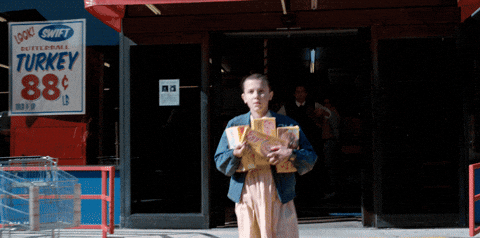 Image Credits: Netflix